On April 1st, Wayne County Gem and Mineral Club was planning to open its 2020 field season with a visit to Ace of Diamonds in Middleville, NY.  The coronavirus has intervened with our plans and this annual rite of passage is not possible this year, but we can spend time enjoying the Herkimers we have collected on past trips.
For most folks these are small- or modest-sized crystals collected from the piles of rock the owners have hauled from their active, off-limits, mining area behind the hill.  And I certainly spend time digging and breaking large rocks in search of centimeter or inch-sized diamonds.  But, when the club visited last October, just before the site went into its annual hibernation, I did something a bit different.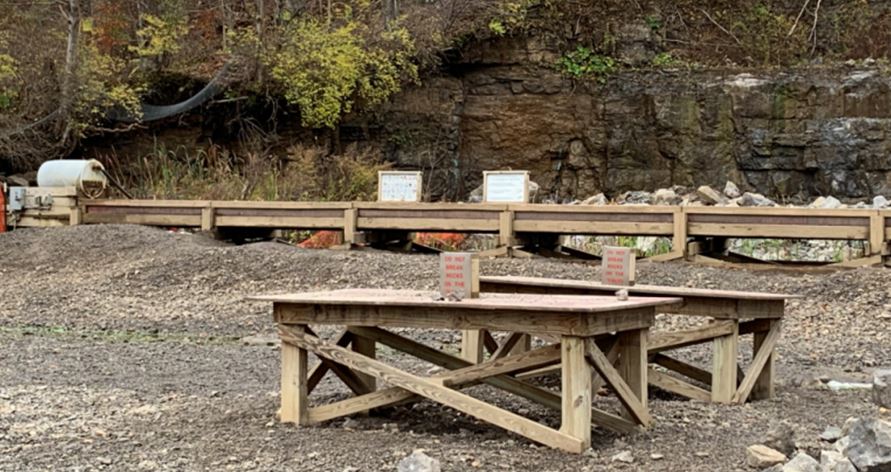 I dredged a portion of the sluice, recovering the fine material that had passed through the sieves being used by collectors looking for gravel and larger-sized "diamonds".  I used a 3.0 mm sieve to remove gravel and then the water and a 0.15 mm sieve to remove silt and clay.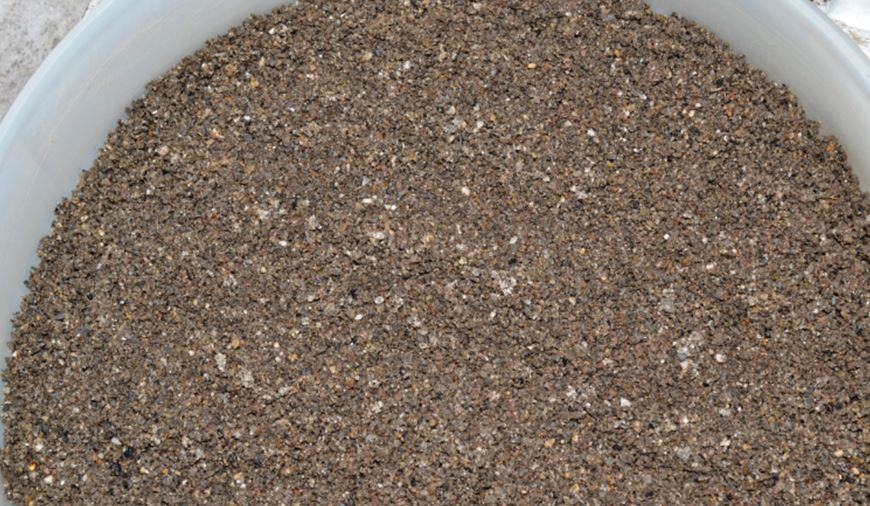 You probably cannot see the sparkly little quartz crystals in the previous picture, but when subjected to magnification the crystals are very evident.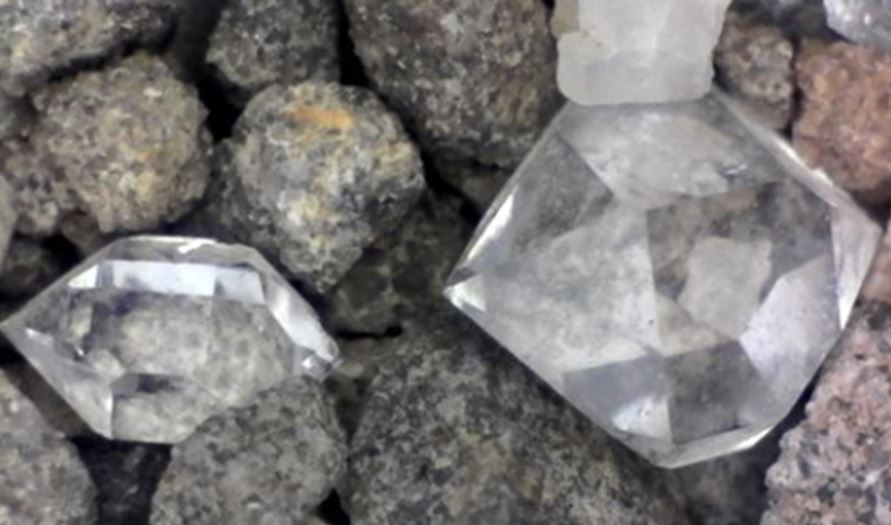 I had processed only a small amount of the 2-3 gallons that I collected and I could see that it was full of mm-sized Herkimer diamonds.  To capture two Herkimers in the same FOV, I did push the second grain a bit, but these were by no means the only ones present in the 20 ml of material I was investigating. The cloudier white mineral just above the larger Herkimer is a cleaved calcite grain. Pretty neat, eh?
But I was not done.  I have traded this sand multiple times over the winter as it seems to be a popular one for other arenophiles.  It is most certainly not your garden variety carbonate sand!  One trade was to Leo Kenney, an arenophile and photographer from Massachusetts.  Leo is the photographer for the popular "Splendid Sands" calendar and soon after receiving his 30ml bag of Herkimer dolomite sand he sent me a few digital photographs.