There are many reasons to plan and participate in joint club trips like the recent Labor Day trip to Kentucky where folks from several clubs joined together (see acknowledgments at the end of this note).  The obvious is new places and new friends and we sure encountered both during our three days in Kentucky.
Another activity I truly enjoyed was the wonderful tailgate mineral swap that was held on Saturday evening in the motel parking lot.  Us northerners were able to trade New York, New England and Ontario finds that we have in abundance for southeast and central US minerals that we do not have.  In addition, we learned about the sites other clubs frequent while sharing our favorite haunts.  This activity exceeded my expectations and I would certainly welcome the chance to do it again just about anywhere.
It was also able to renew acquaintances with Jim and Bonnie Hird from West Virginia.  Jim will be in western New York during early November and  has agreed to present a program entitled "The Keweenaw:  Its Mines and Minerals, Then and Now" at teh Wayne County Gem and Mineral Club meeting on November 9th meeting.  Perhaps we will learn enough to plan a trip to Michigan next summer!
Six of us extended the three days in Kentucky to nine days by spending time in Ohio on the way down and Virginia and Chesapeake Bay on the way home.  I will find some time this winter to talk about Miocene fossils and two days of beach combing in Maryland.   Probably even a more complete review of some of the Ohio, Kentucky, and Virginia site.   But for now, I will let a few pictures do the talking.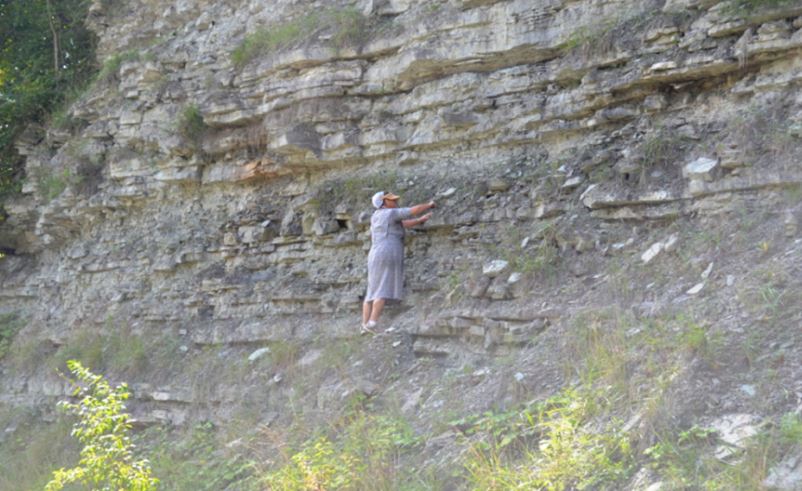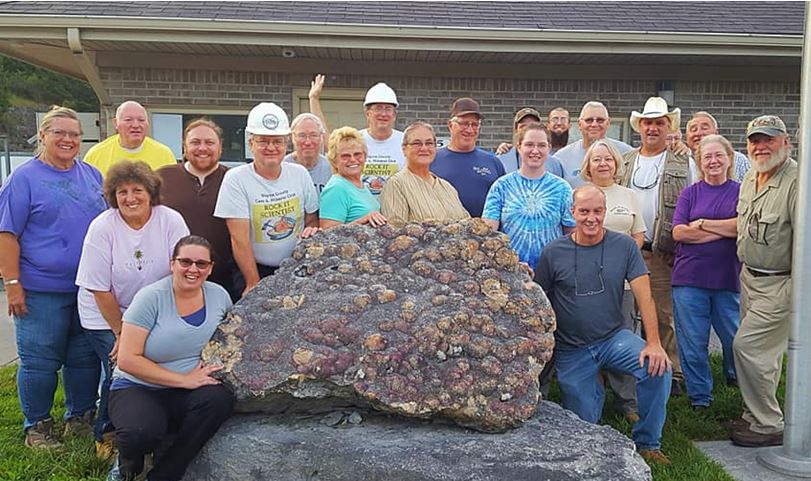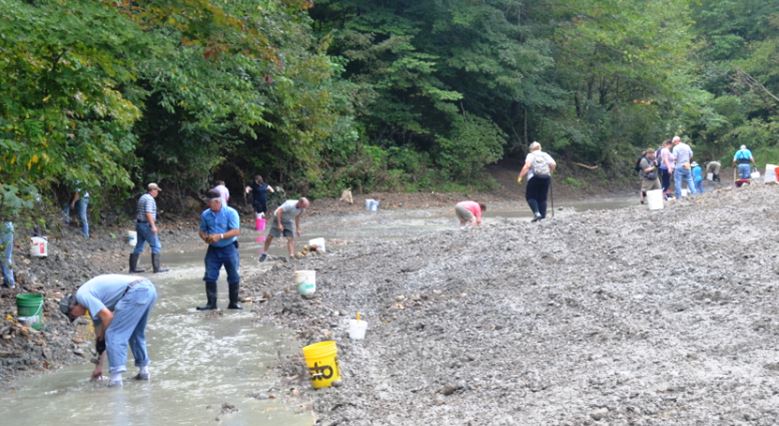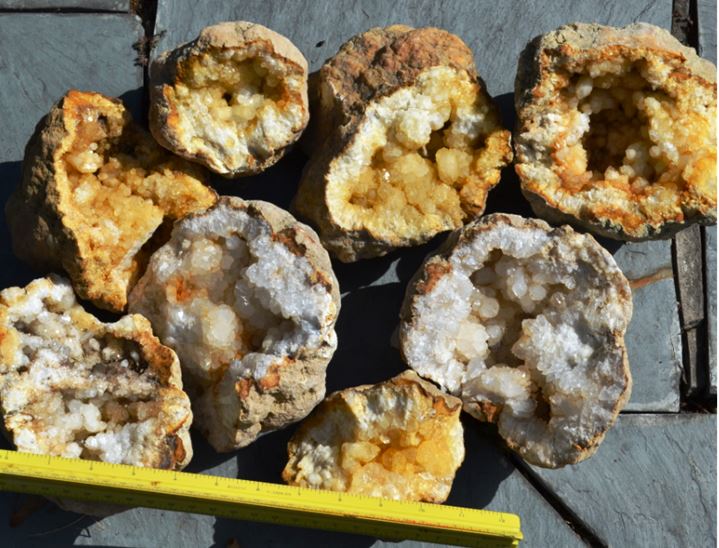 ---
THANK YOU:  Nine members of the Wayne County Gem and Mineral Club ventured to central Kentucky over Labor Day.  We spent three days digging with the Catawba Valley Gem and Mineral Club of Hickory, NC and others on their annual quarry and geode dig.  We thank Harry Polly and CVGMC for his invite to join them (we had met Harry on our 2017 November trip that took us to North Carolina).   We also thank James Johnson from Missouri for setting up the visit to Caldwell Stone Co.'s quarry in Danville, Kentucky.