Perhaps you are familiar with mineral dealer David Joyce's song about "Crystal Systems" and the refrains about the isometric system.  They go something like this: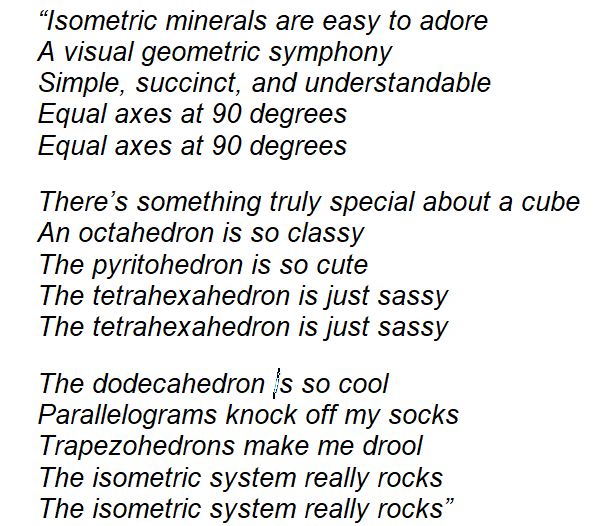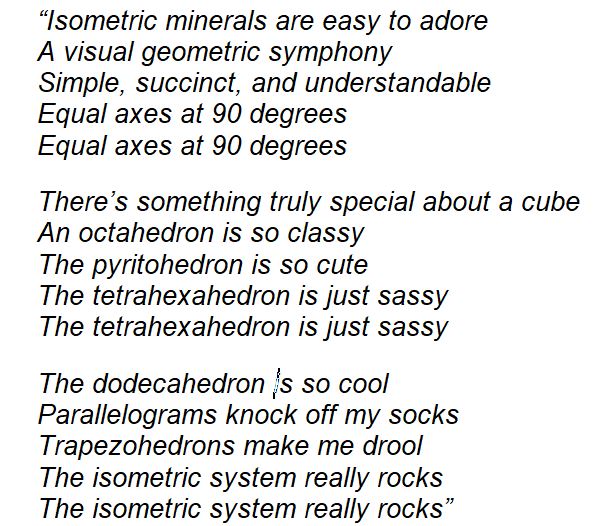 You can hear the remaining verses and lyrics here. . And read a review of his full CD in our July 2017 newsletter.  You will find that David is not as complimentary about the other crystal systems.
BUT, did you know that despite the myriad of modified isometric forms that minerals like pyrite, galena or fluorite can display, there are only six basic isometric crystal forms.   It is the interesting and often complex interplay and superpositioning of these forms that create the aesthetic beauty.