Last July I collected one of my first sand samples, locating garnet-magnetite sands in a small cove east of Hamlin State Beach on Lake Ontario.  It turned out to be one of the more popular trade sands I have and although I still had some I decided to venture out again this year.  I was curious whether the accumulation would still be there, virtually one year later.  Perhaps last winter's storms removed the heavy sands and I might have to search anew.  But they were right where they had been a year ago and even more stratified.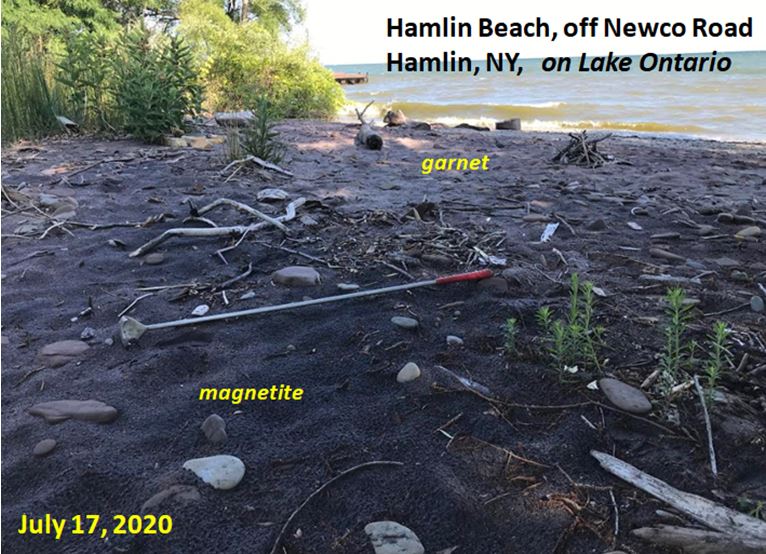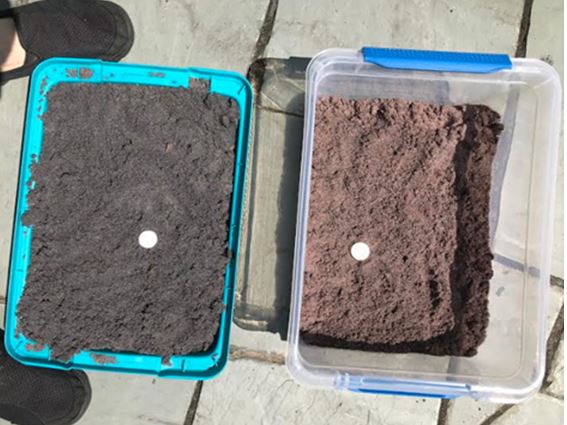 It is hard to see in the field photo above, but the wave action had not only created a heavy sand layer in the small cove off Newco Road, but it had separated the heavier magnetite from the garnet.  Distinct red and black sand layers were evident on the beach.  And both were at least two inches deep.  No issue distinguishing the dominant mineral in the sands once home and photographed in sunlight.
The red garnet and black magnetite have not been perfectly separated by the waves washing the sand grains onto the beach and then carrying the lighter quartz and shell grains back to the water's edge.  In fact, there is a significant component of magnetite remaining in the red sand region and certainly, there is garnet where the sand is black.  A magnified view of each sand sample shows the mixture of grains in each sample.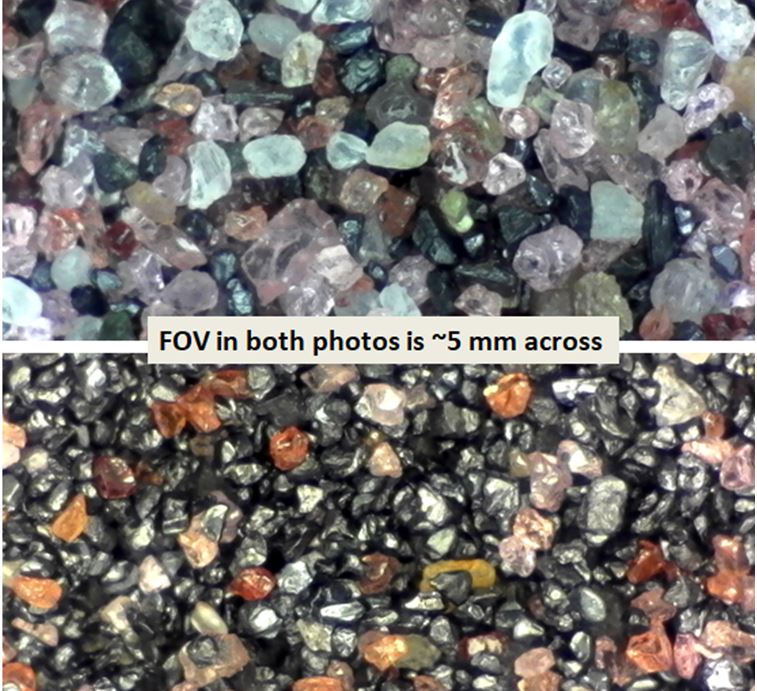 Now I was curious. I wondered how much magnetite I could separate from the mixed garnet sand (the redder sand).  I located my $6 magnetite separator tool determined to find out.  I learned that for this particular sand there was about 10ml of magnetite sand for every 25ml of non-magnetite (mostly red/pink garnet).  The sorted piles are in the lower half of the photo, the unsorted sand, with the magnetite somewhat organized by the process, is resting under the tool handle in the top half of the tray.