Over the course of the past couple decades, RPA Club member Steve Eisinger has assembled a rather interesting collection.  He collects stamps together with coins from tiny countries and enclaves around the world.  He keeps the stamps and coins together and organized geographically.  In October, Steve shared his collection with us with a presentation entitled "Confusing, Obscure, Bizarre, and Defunct Countries – Their Coins and Stamps".
Have you heard of Katanga?  The southern province of the Congo Republic existed independently for only 15 months in 1960- 61, but they managed to issue 78 regular stamps (most overprints of Belgian Congo), before being resorbed.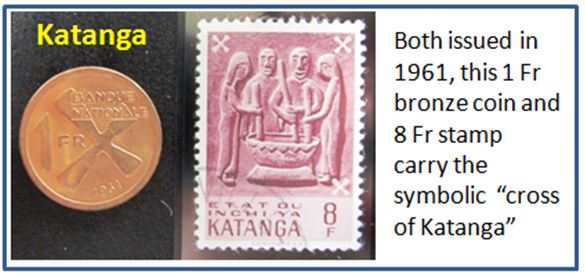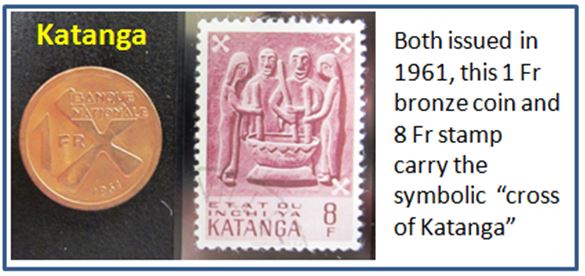 How many Guinea's can you name, and then how many of those can you locate on a map and identify their colonial origin?  Steve showed us that there were nine, and that they exist/existed on 3 different continents and as colonies of five different European empires.  Five of them line up like fingers on your hand between the South American countries of Venzeula and Brazil.  Locating Equitorial Guinea in West Africa can be tricky though; it is not actually on the equator.
Of course, we all know that the world, including the philatelic and numismatic inclined, welcomed a whole set of "stan" nations with the break-up of the Soviet Union in 1991.  Many are land locked, some are rich in natural resources, but all started issuing colorful stamps and coins as soon as they could fire up their printing and minting machines.
Have you ever heard of Transnistria?  Lying along the border between the current countries of Moldova and Ukraine, this partly recognized breakaway territory has actually issued stamps twice.  Under occupation during World War II the Romanian government issued special Transnistria stamps for internal use.  Then, after declaring independence in 1990, the postal authorities in the capital of Tiraspol printed stamps which they still do today.  They are only valid for internal use and as the country is not recognized, its stamps are not either.
By the end of Steve's whirlwind tour of obscure, bizarre and confusing lands, we had been introduced, re-acquainted or otherwise stimulated by seeing the stamps and coins of more than 50 countries.  Who knows of the connection between Nobel Prize winning physicist and philatelist Richard Feynman and Tanna Tuva?  Steve told us we saw only a small portion of his "bizarre" collection.  You can still see his talk if you missed the RPA event.  He will be presenting the same talk to the Rochester Numismatic Association at 7:30 on November 11th at the Eisenhart Auditorium on East Ave.  Or, you can see his slides on the RPA meetings webpage.