Do you know the most common mineral in planet earth? Quartz? Nope. Feldspar? Nope. Ah, you say: All that limestone, the answer must be calcite. Wrong again. OK, you think it is a trick question. Maybe it is ice with all the polar ice sheets. Nice try, ice is a mineral, but not correct.
What if I told you this mineral cannot be collected anywhere and that it was not officially named until last year even though it comprises ~38% of the earth by volume.  Why, you might ask?  How about because no one had been able to find a sample to analyze? Are you catching on?
The newly christened mineral is bridgmanite. For a long time, scientists have known that a significant portion of the earth's lower mantle is a very dense magnesium-iron silicate mineral.  However, lacking a sample they could not characterize the material and without crystal structure information it could not be properly studied and named.
That changed in 2009 when scientists Chi Ma (from California Institute of Technology) and Oliver Tschauner (UNLV) began studying a meteorite that had struck Queensland, Australia in 1879. In the 1960's several high pressure minerals had been discovered and characterized in this famous meteorite.  At that time it had been theorized that the meteorite originated from an extremely high-energy impact in space some 4.5 billion years ago.  But the small silicate minerals in the glass portion of the meteorite were sensitive to conventional beams of electrons used in microscopes for mineral study and the mineral had defied characterization.  So the unique meteorite rested in peace for several decades.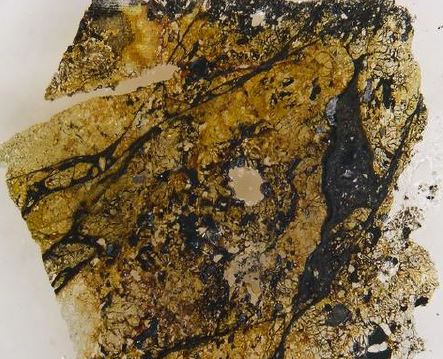 It took the two scientists five years and many experiments to figure out the structure of the high pressure silicate phase, eventually succeeding using a sophisticated new technique called synchrotron X-Ray diffraction (SR-XRPD). The micro-focused X-rays generated by this method are up to 5 orders of magnitude more intense than those from conventional X-Ray sources and permit dramatically improved structural characterization of extremely sensitive and small material. The equipment Ma and Tschauner used was in laboratories in Chicago and Berkeley, California.
Before it was characterized the dominant material in the earth's lower mantle was referred to as silicate perovskite. This was based on its chemistry and suspected mineral structure, both of which were theorized from the response of earthquake waves propagating through the lower mantle. But this was not sufficient for mineral recognition. It was not until June of 2014 that the International Mineralogical Association (IMA) accepted the work done by Ma and Tschauner and the mineral could be named. The newly characterized mineral was named bridgmanite to honor Percy Bridgman, a physicist who won the Nobel Prize in 1946 for his high pressure research.  Bridgman is depicted in the cover photo beside a slice of the meteorite and the mineral named after him.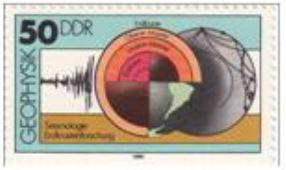 With pressures one million times atmospheric and temperatures exceeding 3500º F it is not possible to simulate bridgmanite in a lab.  However, it is thought that as much as 70% of the 2300 km thick lower mantle is comprised of bridgmanite.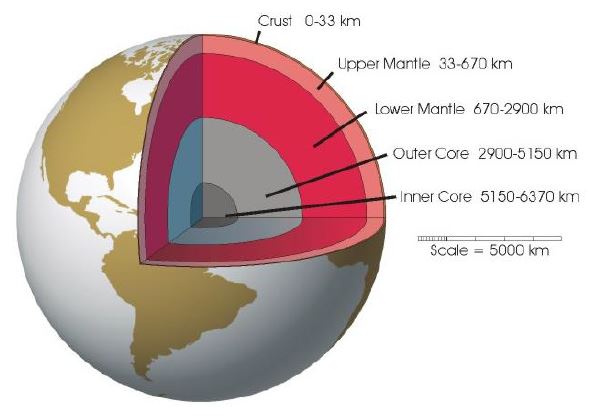 So .. at the next show, go ask your favorite mineral dealer if he has any bridgmanite for sale. See if he knows to turn to his meteorite collection. If he does tell him it needs to be from the 1879 Tenham L6 chondrite from Queensland, Australia.
Or better yet, let's plan a trip to the lower mantle and go get our own, the WCGMC is "always looking for new places to dig." We can go in Glenn's truck.
Reference:
Tschauner, O., Ma, C., et. al., 2014, Science, Vol. 346 no. 6213, p 1100-1102, 28 Nov., 2014.