Each December, The Pantone Color Institute announces its "Color of The Year" for the coming twelve months.  Everyone from furniture makers to jewelry designers to car companies, and, I suppose, to mineral dealers, takes notice as they plan their upcoming year products.
The Pantone Color of the year for 2020 is Classic Blue.  In making this announcement on December 11th, Pantone describes Classic Blue as "where sky and sea meet" and they suggest that folks who want to sport the 2020 color do so through "accent pieces such as a scarf or a watch strap, or perhaps a vase or candle for your home or office."  This is all well and good, but mineral enthusiasts might want to know what mineral best typifies this choice.
A few years back the New Jersey-based consulting firm left mineral collectors and lapidary artisans few options as they named Rose Quartz the Pantone Color for 2016.  It could also be argued that Pantone crossed into the geology world last year with the selection of Living Coral as the Color of 2019.  But for 2020 the translation of their choice to mineral collecting and lapidary art is a bit more ambiguous.
Now, I'm certainly not an expert on color, but I am not colorblind either so I will offer my suggestions.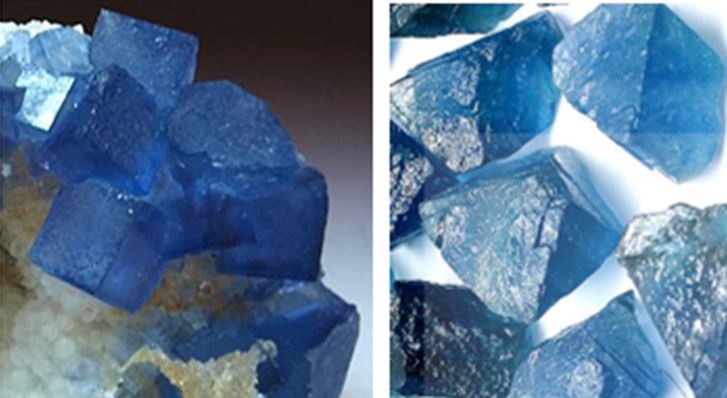 Probably my first thought, when asked to name a mineral that is brilliantly blue, would be azurite such as the crystal in the header I would hazard a guess that azurite might appear first on most lists and might even be the first choice if "Name a Blue Mineral" surfaced as a "Family Feud"  question.  But it is certainly not the only selection.
Azurite is quite soft (3.5-4 on Moh's scale) and folks with lapidary interests might want to turn their 2020 efforts to a different blue mineral.  We have collected sodalite in Bancroft, Ontario and no one would turn away from a solid blue piece of lapis.  With hardnesses above 5.5, both are harder than azurite or fluorite but are also not difficult to work with in the shop.  And then, of course, there is tanzanite, the birthstone for December.  Need I say more about this blue mineral and brilliant gemstone?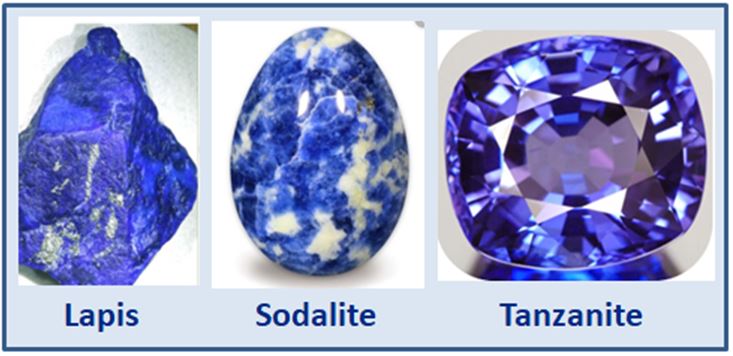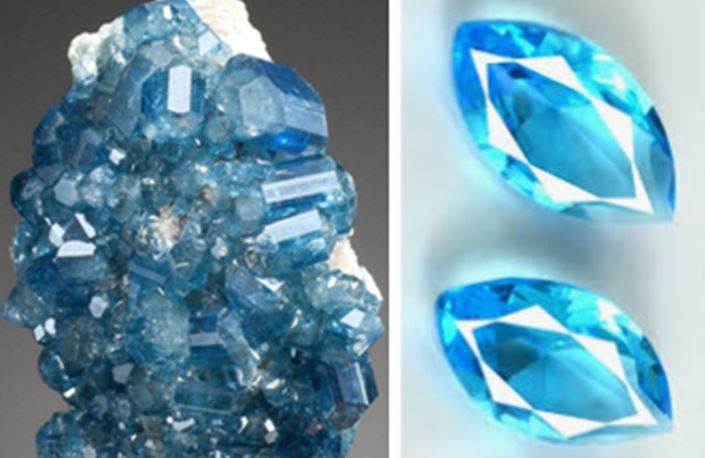 I realize this is not a complete list of minerals and gems that might be considered "classic blue". Perhaps you have a favorite blue mineral that I have forgotten or neglected?